My wife @elizabeth__bruno and I just came back from a 10 day trip to Greece. Our first 3 days were spent traveling to and exploring Meteora, a UNESCO (United Nations Educational, Scientific, and Cultural Organization) world heritage site. It was added for meeting 5 different criteria (to be on the UNESCO list only 1 of 10 criteria are required). Meteora means "suspended in the sky" and and you continue reading you will see, as we did, that this is a very fitting description.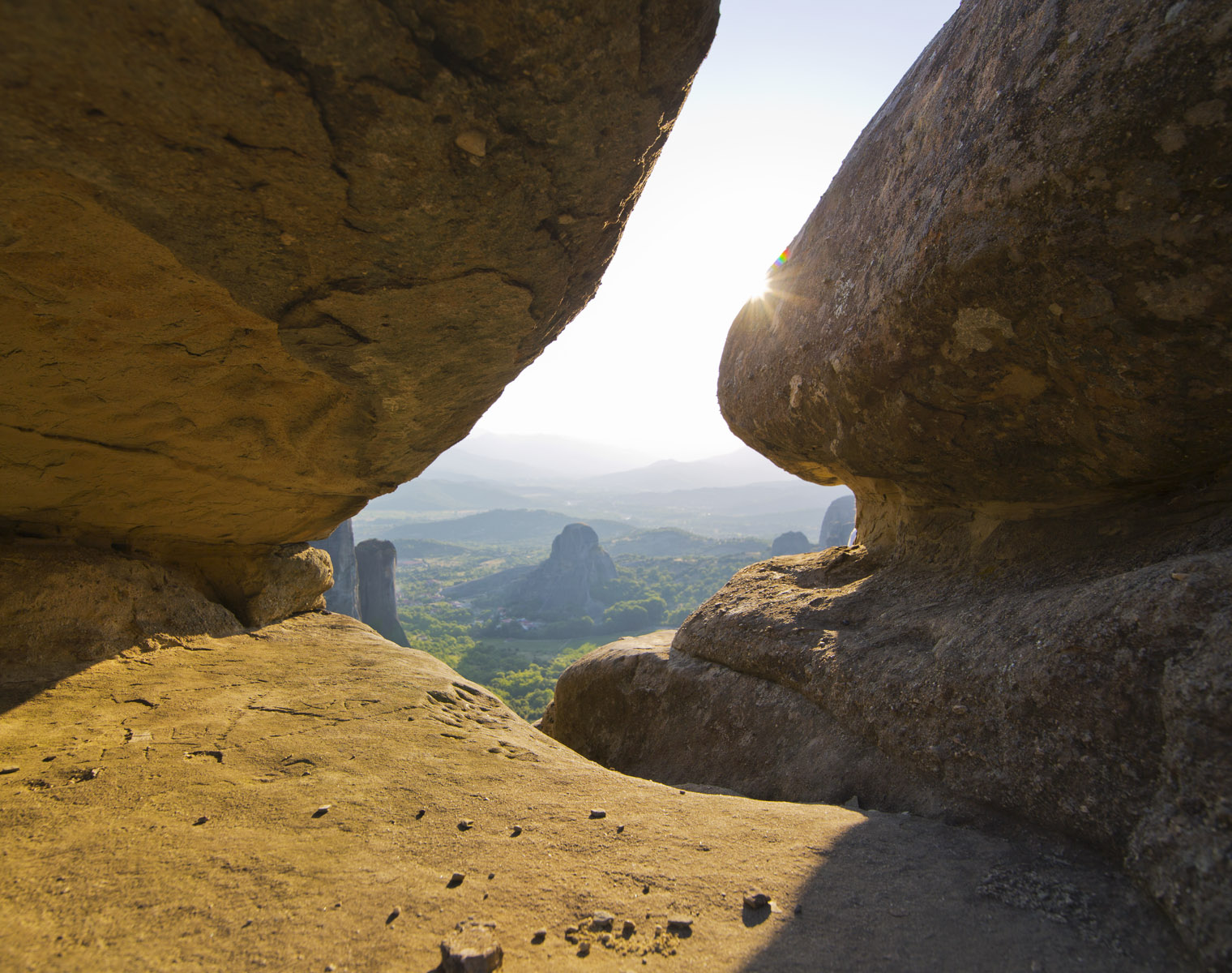 The small town of Kastraki was our home base for our 4 night trip to northern Greece. It is nestled at the base of the Meteora grouping of mountains. On our first day we rented a moped. After lunch we headed up the winding road leading to our first glimpses of these amazing geological formations!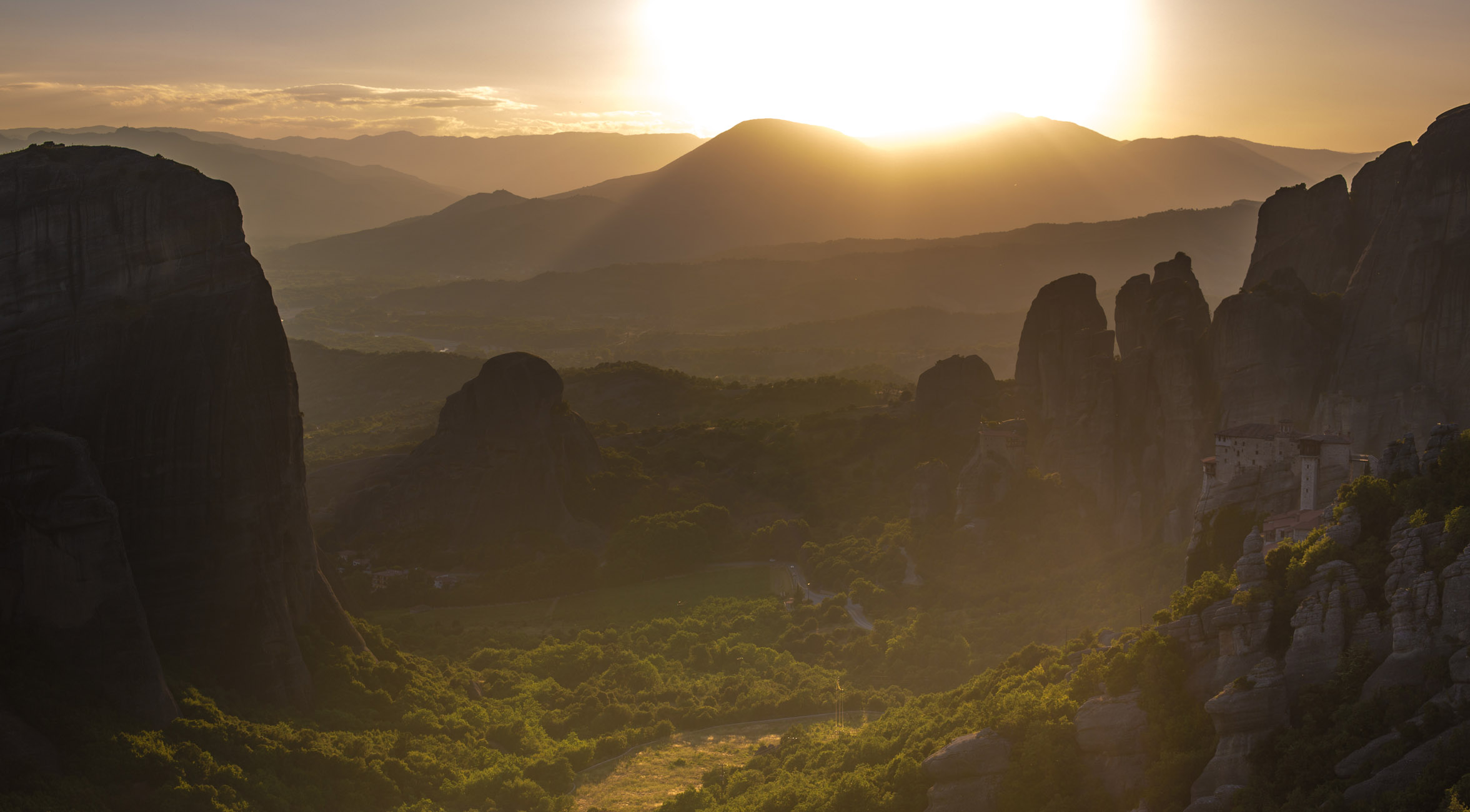 Our first sunset was enjoyed atop a rocky plateau extending from a roadside lookout point. I find that I have been using my wide angle lens less lately because honestly, there is usually something odd to the side of the frame that is not worth capturing lol, but with this trip my 16mm lens didn't feel wide enough. The sweeping vistas were truly epic!
Meteora is truly a landscape you will see no where else on earth.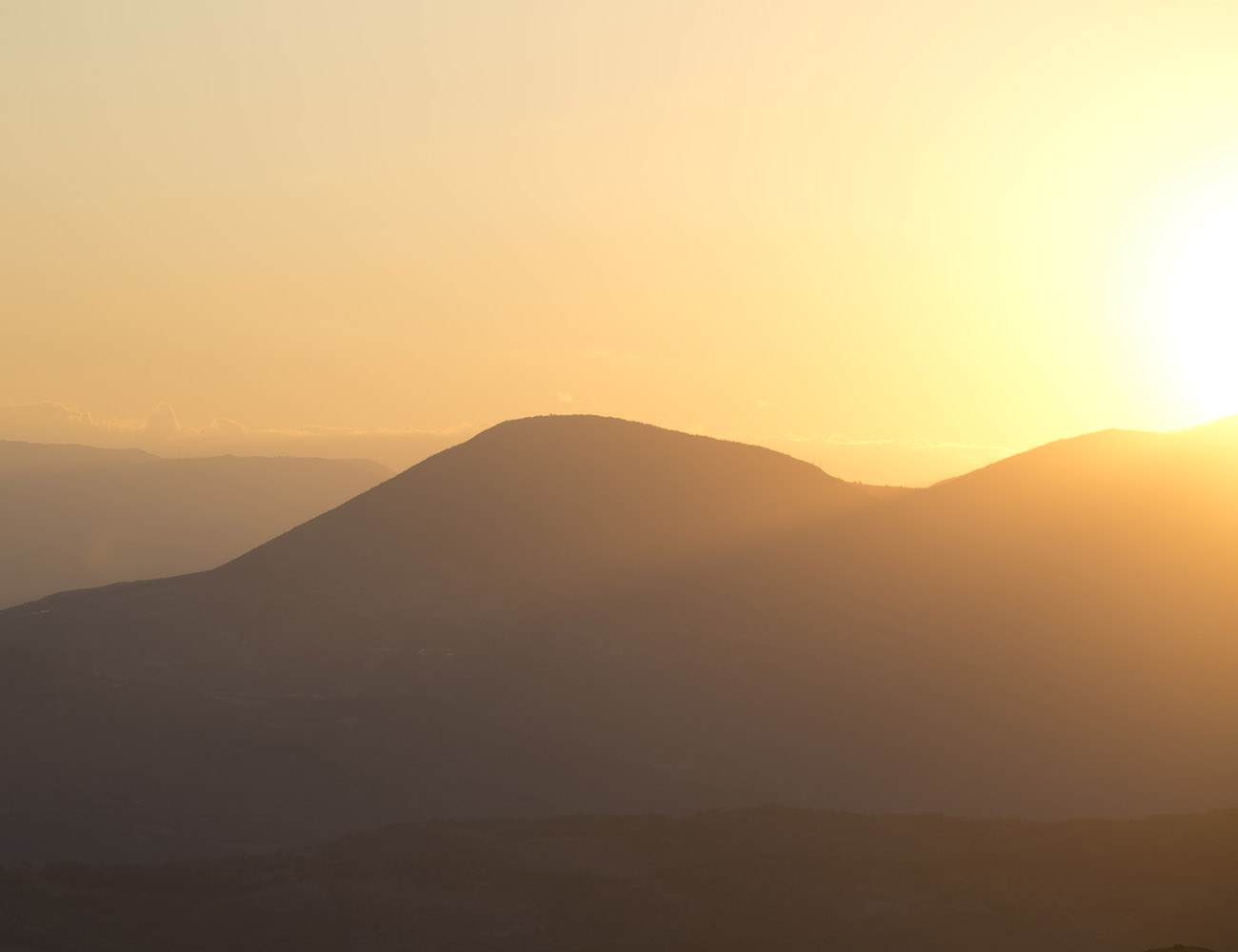 As the sun continued to set I switched to the other end of the lens spectrum and used my 150-600mm zoom to capture a very narrow field of view. I find that I really enjoy taking a small slice of the landscape and creating what feel like a new composition out of it.
Photography really is an art form all about light, capturing it (or the absence of it) and how it reacts with different forms and shapes. Something I just don't get to see in Southern Ontario is how light reacts to mountains. Especially when the sun is just about to sink below the ridge line or set above it. The most amazing layers of blues and purples from the night mixed with the vibrant yellows and oranges of the sun.
Another capture from our sunset lookout spot in Meteora. You can see the town of Kalabaka behind these rock spires. According to Wikipedia in 1995 an ancient tomb was found in Kalabaka dating from the 20th century BC. This place definitely has lots of history.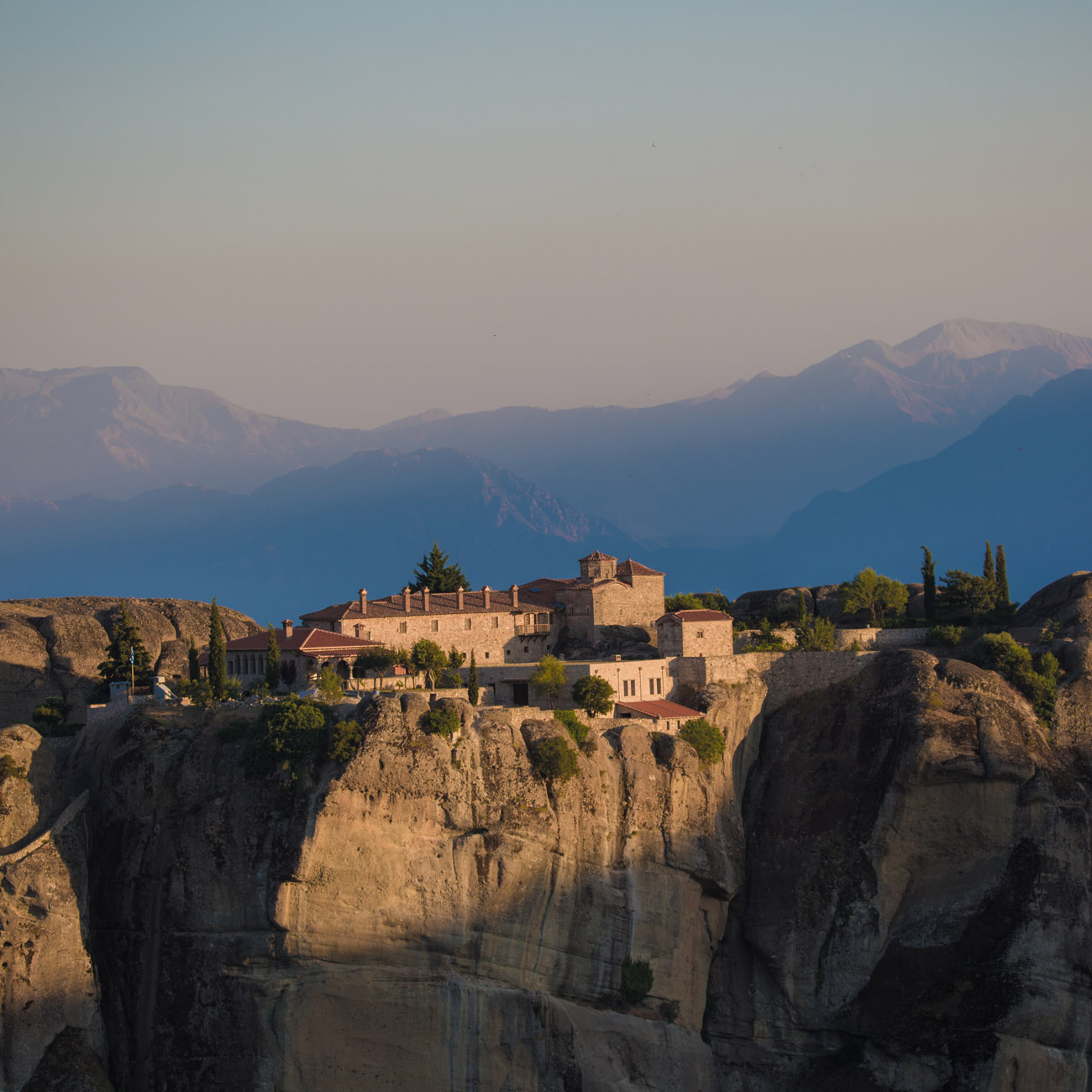 There were an estimated 24 monasteries built in the Meteora area – most between the 14th and 16th centuries, however, only 6 of these stood the test of time and are open to the public for tours today. All are situated atop large rock formations, and in many cases when they were first built, the only way for people or supplies to enter or leave the monastery was via a rope! Today stairs have been carved into the rocks to make them more accessible for tourists. It was a lot of fun visiting a number of these, and learning about the people that built these secluded dwellings in the sky.
Agia Triada is probably the most inaccessible out of all the mona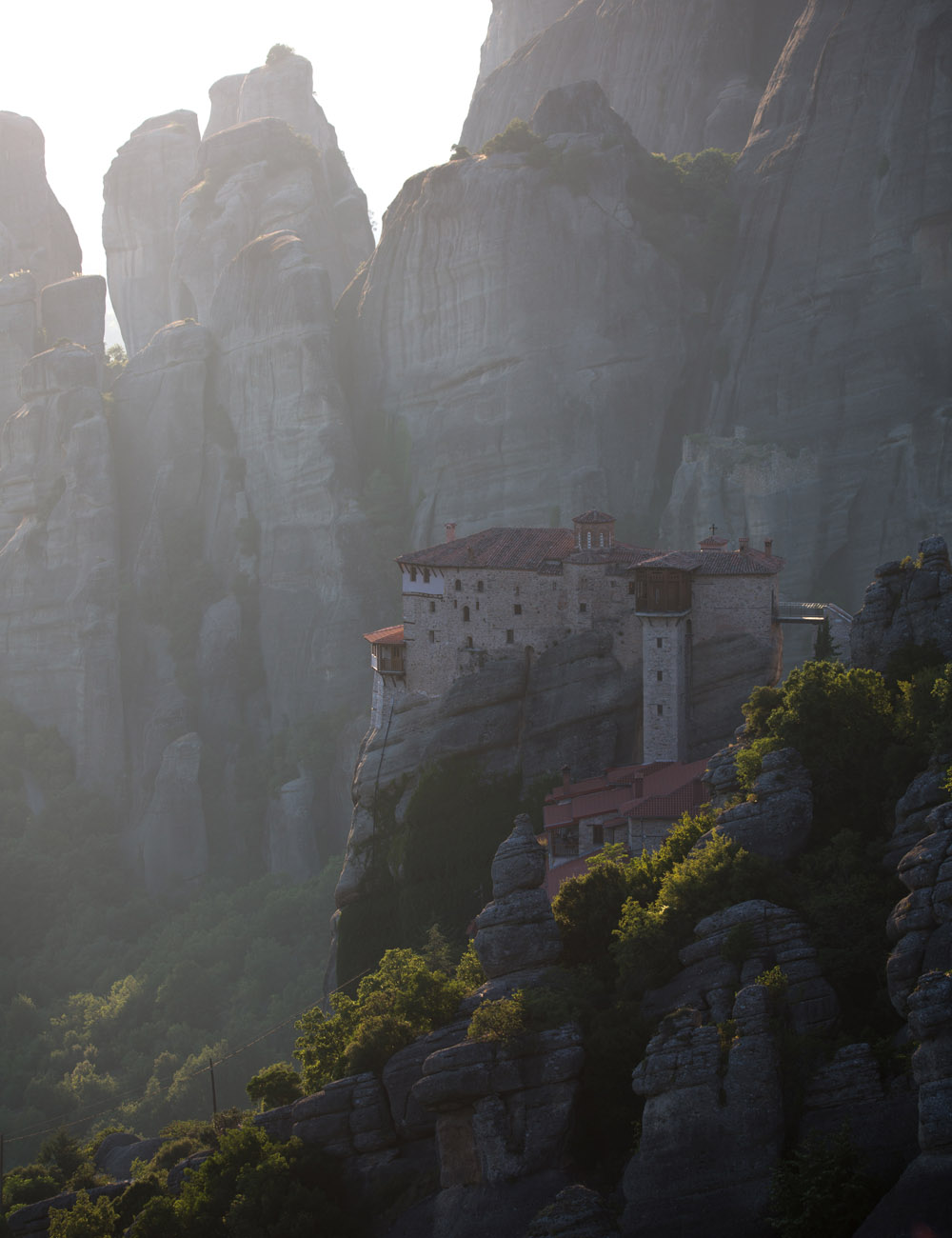 steries in Meteora Greece, but one of the most impressive! It rests on a 1300 ft rock peak and was built some time between the 14th and 15th centuries, making it one of the oldest in the area. There have now been stairs carved into the mountain side spiralling up to the top allowing tourists to visit.
On our 3rd day in Meteora, @elizabeth__bruno and I decided to hike one of the many trails in and around the large rock peaks. At some point along the trail, we noticed an opening in the rock face to our right. As we walked further into it we noticed it was a deep cave, probably 200 feet deep and 15-20 feet tall in some spots. I find that many times the best memories are from unexpected experiences, and this was definitely one of those.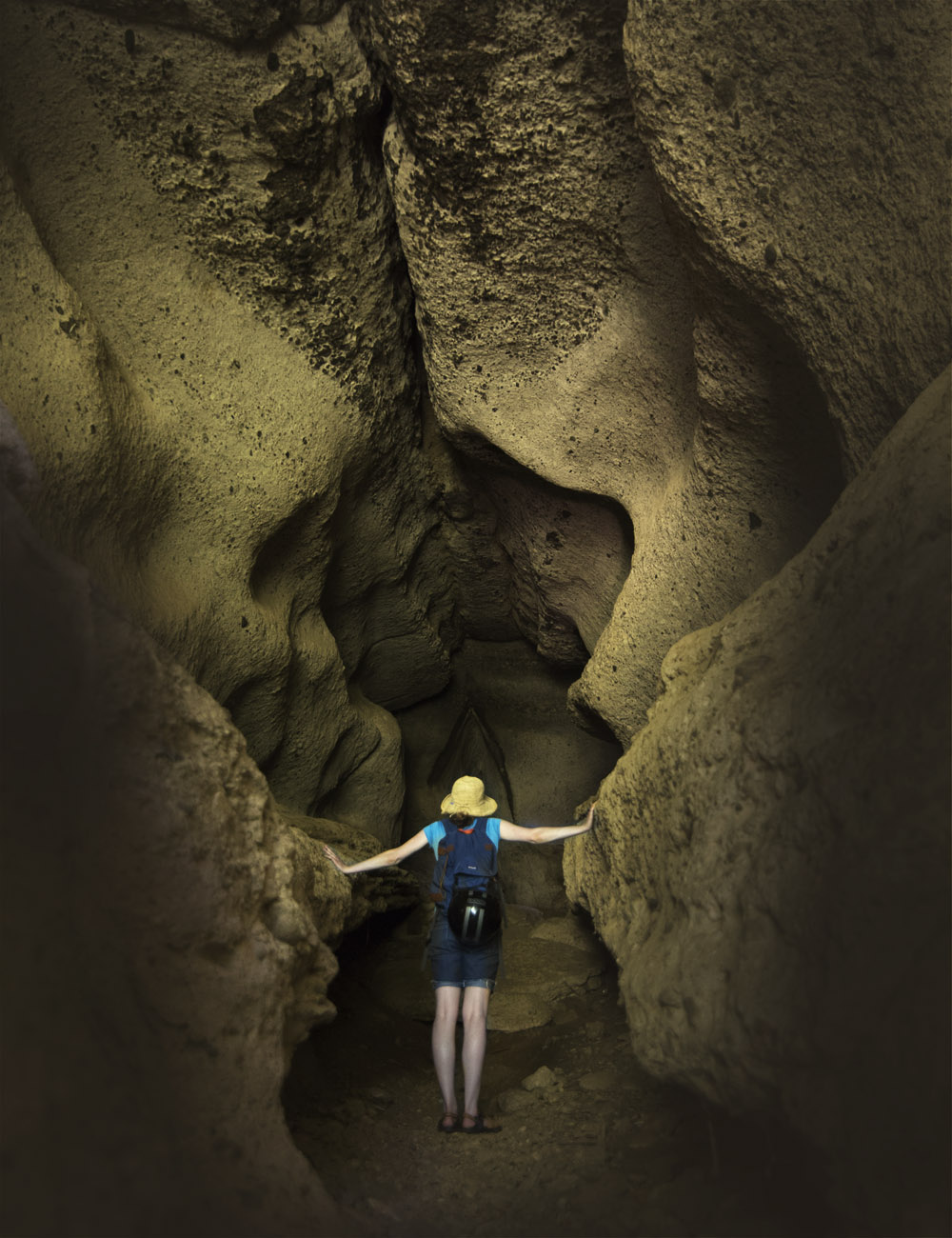 Have any stories of your own from unexpected places. Share them in the comments below! 🙂
When @elizabeth__bruno and I reached the end of the cave, we saw this beautiful sight – sunlight streaming through an opening in the rocks. We admired the scene for a few minutes until a bat 🦇 flew by us. That was our queue to get back to the main trail lol.